We are a woman owned transportation. Brokerage, located in San Antonio, Texas, with extensive carrier base relationships locally, regionally, and nationally with transportation deliverability for fleets of all sizes to our network group of more than 8,000 shippers; varying from consumer and industrial goods, government equipment and machinery, environmental, paper and packaging, food and beverage, and much more.
DELIVERY CAPABILITIES:
Flat bed and drop deck equipment

53-ft dry van

Pneumatic Tanks for Dry Bulk Transportation (Construction projects, Oil Field & Fracking, Concrete production, Landscape projects, and more.)

Reefers and temperature controlled trailers

Specialized equipment with permits and escort services

Vacuum Tank Trailers

Less Than Truck (LTL) Load
Insurance and authority maintained and verified on all carriers. We have a thorough vetting process that exceeds the federal minimum standards.
What services does Tigress Transportation offer?
· Air-ride Equipment: Suspension constantly adjusts to changing road and load conditions. The smoother air ride helps reduce vibration to the vehicle and other on-board equipment, hardware, electronics, and delicate freight.
· Pallet Exchanges: We have the capability to offer pallet exchanges upon request.
· Loading, Unloading & Inside Delivery: We also adapt our services to match our client's specialized handling needs. If you have a specific handling requirement, just let us know. We have modified, and will continue to modify our service offerings to provide for our client's individual needs.
· Hazmat Authority: Dangerous goods are substances that may be corrosive, flammable, explosive, spontaneously combustible, toxic, oxidizing, radioactive, biological, water reactive or gases under pressure or liquefied.Hazardous substances are substances with the potential to harm health. They can be gases, liquids or solids, and can be either pure substances or mixtures. Hazardous substances are classified according to their long term health effects, while dangerous goods are classified by their immediate physical and / or chemical effects. Hazardous materials are other materials that may have hazardous properties, and include dangerous goods, hazardous substances, scheduled poisons, hazardous wastes and environmental pollutants. Great Western categorizes all these materials together under the title "Hazardous Materials" or "HAZMATS" as they are commonly called.
· Customs Bonded Shipments: We have the capability of handling the movement of your Customs Bonded shipments.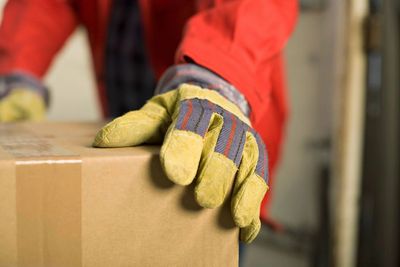 What types of flatbed services do you offer?
Flatbed shipping is the preferred way to transport loads that are not easily transported in an enclosed dry van.
Tigress Transportation specializes in Flatbed Trucking and dry hauling. We make sure that your shipment has the right sized tarps and the proper tie downs for the job so that it will be protected and ready for use at its destination.
Freight is allowed to overhang but the amount of overhang that is allowed on a trailer without permit varies by the State in which the load is moving through. It's generally considered that you can't combine multiple legal loads on a flatbed trailer to create one oversized load and you can't move an oversized load that could be readily broken down into multiple legal loads (exceptions do apply).
RGN (Removable Gooseneck, Lowboy)
RGN – Removable Gooseneck is used for moving heavy equipment and has a variety of other uses. The RGN is also known as a Lowboy and a Double Drop Deck with detachable deck. The name of this trailer describes its main feature. The neck of this trailer will detach allowing the front of the trailer to become a ramp. Oversized loads are often transported with an RGN, since they come in many different configurations that can accommodate the weight and size of larger loads.
Step Deck (Drop Deck)
Step Deck Trailers also known as drop deck are very similar to a standard flatbed trailer. However, these trailers are ideal for moving equipment that is above the legal height. Step Deck trailers are also useful with ramps to load equipment that can be driven onto the trailer.
Step Deck (Drop Deck) can carry freight up to 10'2" high.
Stretch Trailer
Flatbed Stretch Trailer and RGN Stretch are simply trailers that have the ability to transport extra long loads. These trailers have all the useful advantages of a flatbed trailer but are more tailored to over dimensional load.
Double Drop Trailer
Double Drop Deck has an upper deck in the front and a deck in the rear. The middle of the trailer is often referred to as the well. These trailers are useful for transporting over height loads.
Double Drop: Can carry freight up to 11'6" high
Specialized Trailers are used for many different types of equipment. These types of trailers are used when the standard trailer type may not be used. Many of the specialized trailers are designed for specific equipment or over weight and dimensional issues.
Side Kit Flatbed
A side kit is a 45′ to 48′ flatbed with 4′ removable sides. Used extensively in the steel industry in cases where overhead cranes are used for loading.